Cabernet Sauvignon
A Wine of Place
A Grower's Wine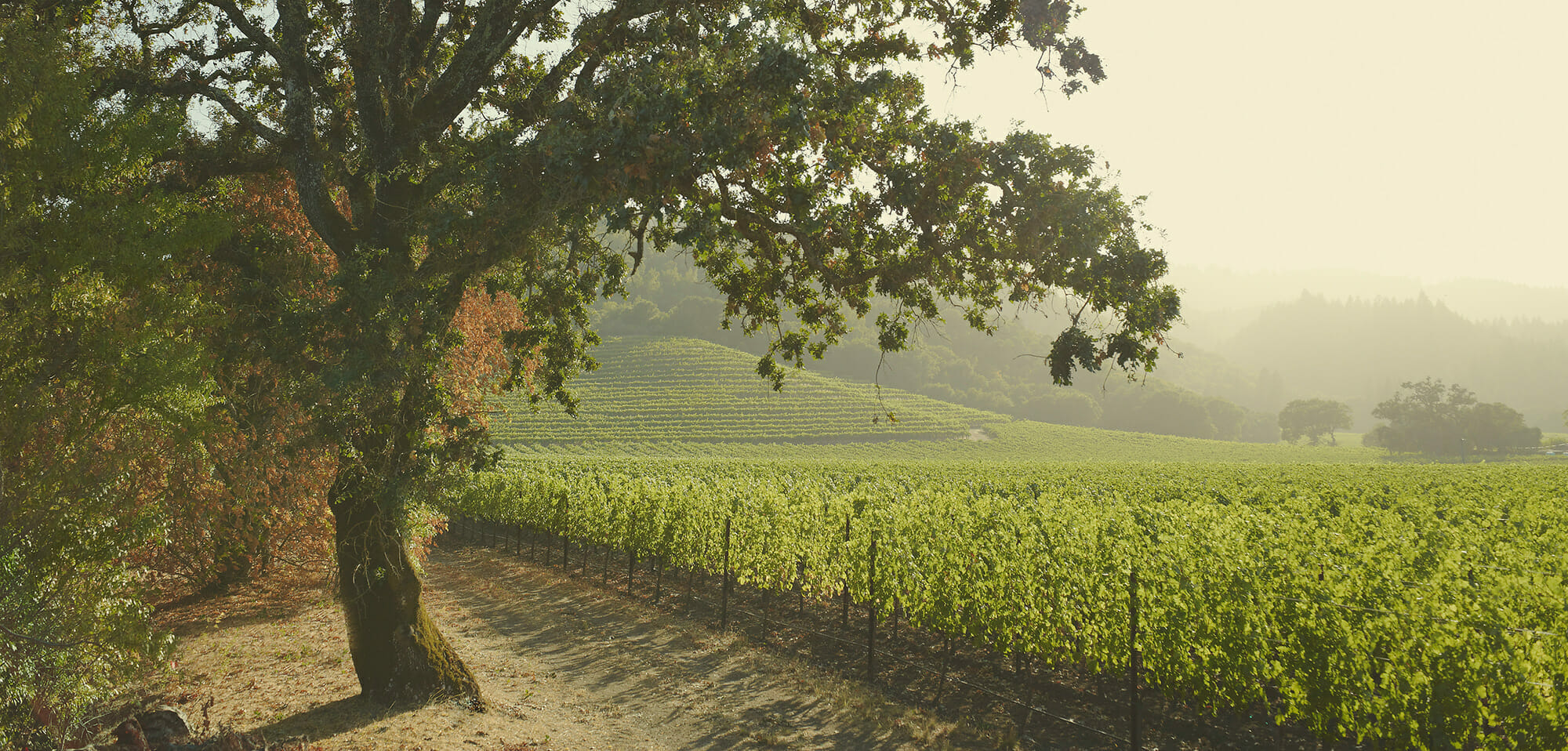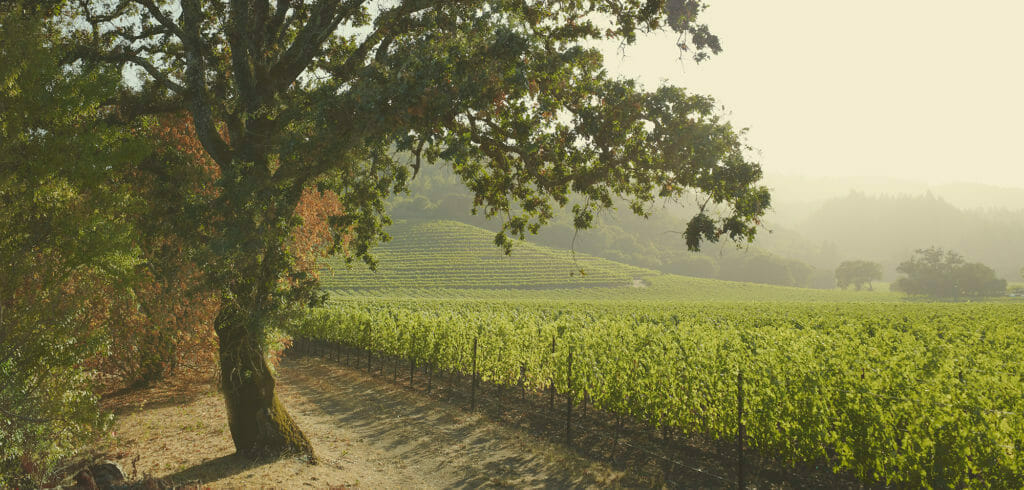 OUR PHILOSOPHY VHR Cabernet is an estate-grown wine of place, the culmination of the Phillips family's evolution from grapegrowing to winemaking over three generations. Years of traversing vineyard rows and caring for each of Vine Hill Ranch's seven blocks have imbued a deep understanding of our estate vineyard's unique characteristics.
To produce a true wine of place, we take a minimal touch approach to winemaking: harvesting at optimal ripeness, meticulous sorting of fruit, cold-soaking, extended maceration, use of native yeast and new French oak barrels. Grapes from VHR's selected blocks are vinified as separate lots to promote the full expression of the vineyard.
Every year, our vineyard becomes a toolbox for making VHR as we select specific blocks and vine rows to create a singular expression of the vintage.
Cabernet Sauvignon
VHR 2020 The 2020 growing season was among the most dramatic in memory, presenting myriad late-season challenges to growers and winemakers across Napa Valley.
"Refined and proportioned, the flavors of black fruit and spicy black tea persist in a wonderfully pleasurable wine that will continue to evolve in the years to come."

Françoise Peschon Winemaker
Winemaker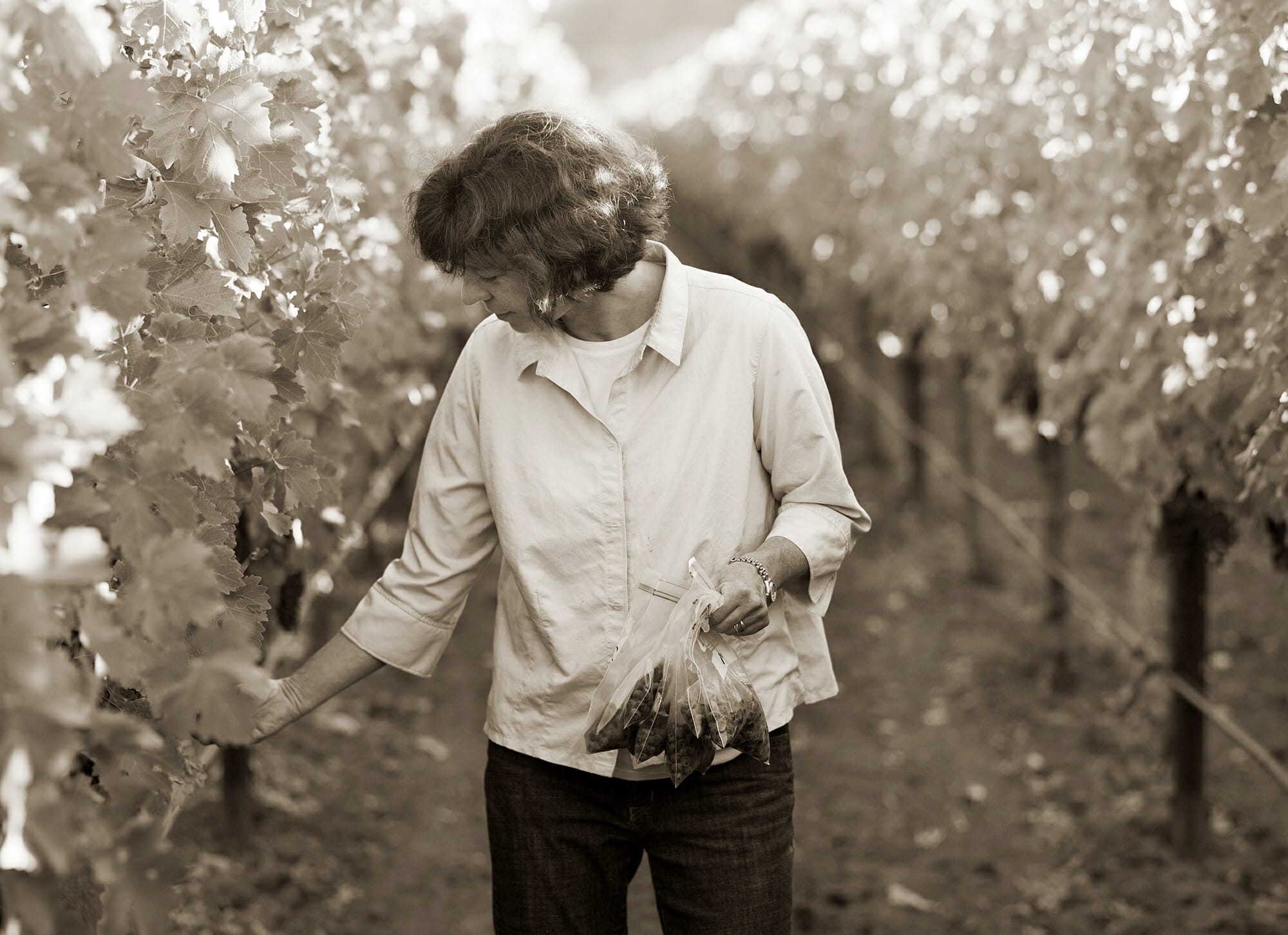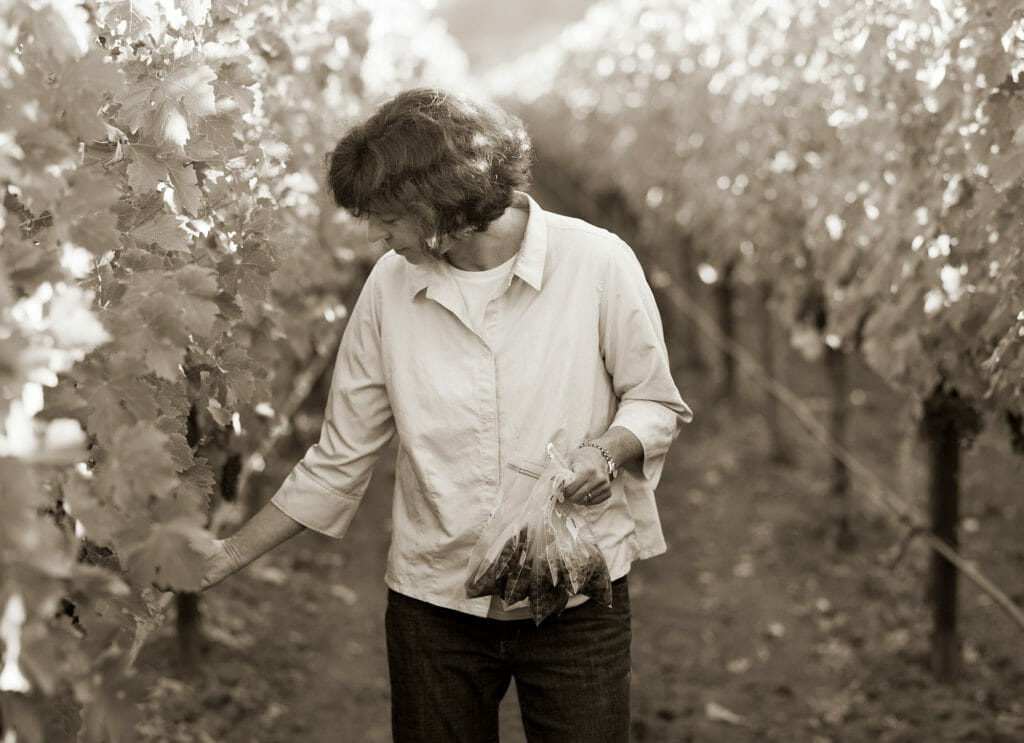 "Creating a wine of place has as much to do with the human element as it does the site—the integrity to keep out of the way and let the land speak for itself. VHR is all about the vineyard." Françoise Peschon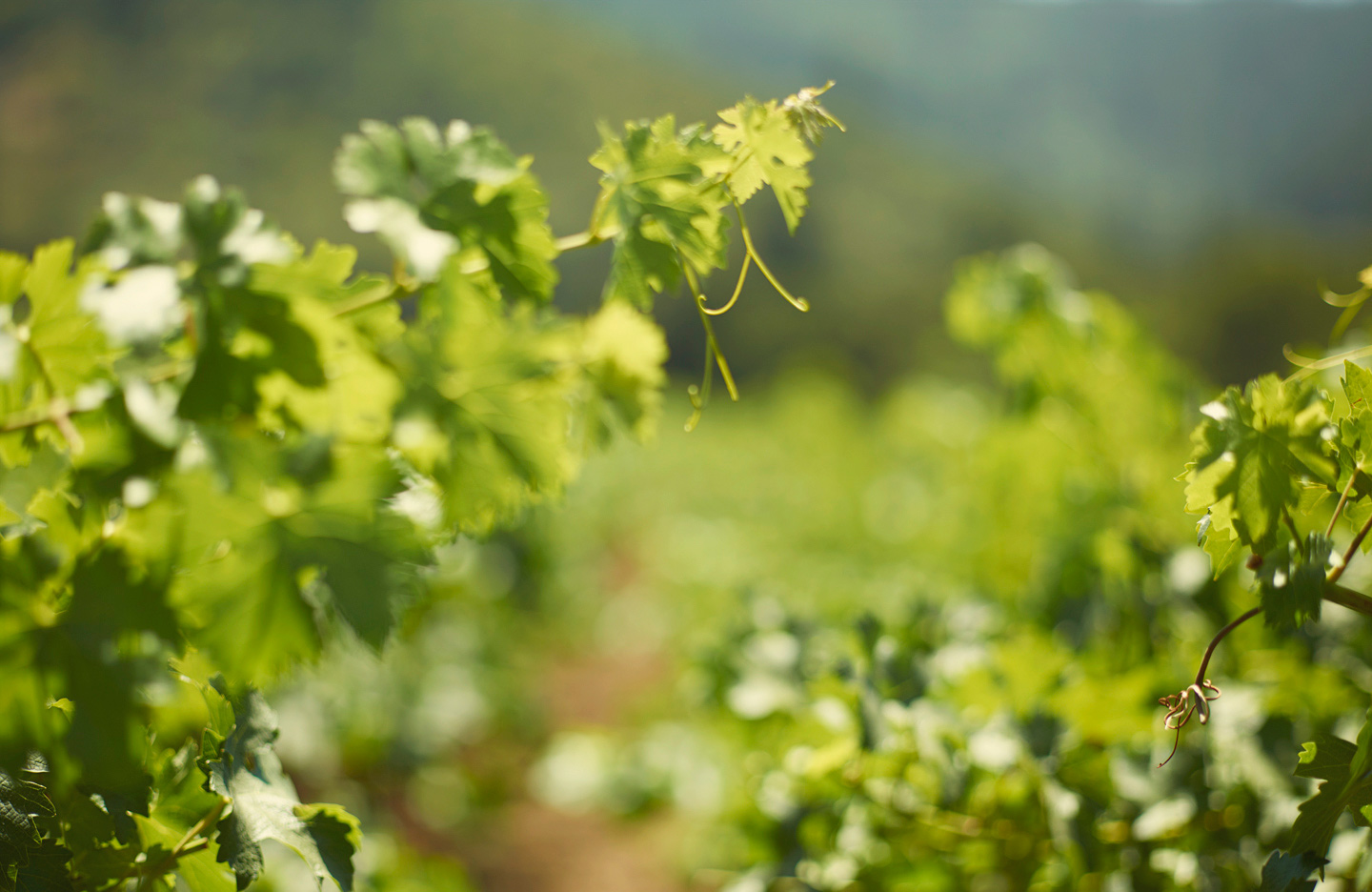 FRANÇOISE PESCHON Raised in California's wine country with family roots in Luxembourg, Françoise received an enology degree from UC Davis. After post-graduate work at the University of Bordeaux and an apprenticeship at Château Haut-Brion, Françoise returned to the Napa Valley.
In 1993, Françoise joined Araujo Estate, soon stepping into the role of winemaker. The reputation of the Phillips family's determination to craft a wine of place from the estate vineyard drew Françoise to VHR in 2008. She collaborates closely in the field with vineyard manager, Michael Wolf, to cultivate a wine that is dynamic, powerful, and elegant—a soulful expression of the site.
Recognition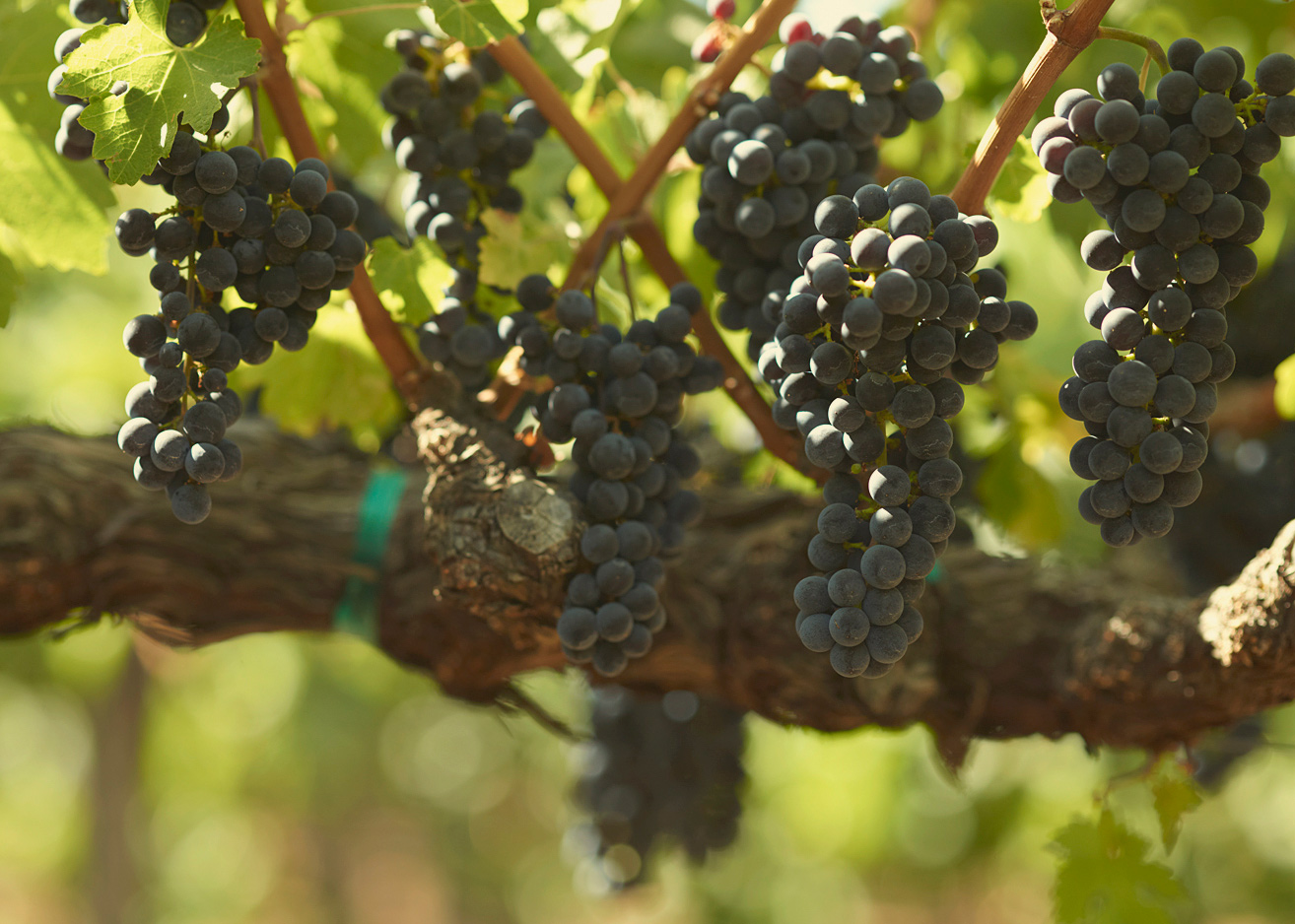 "Silky tannins and plush, racy fruit are two of the many signatures in this exceptionally polished, sensual wine."

Antonio Galloni Vinous Media