Vine Hill Ranch
Seven Blocks
Estate Vineyard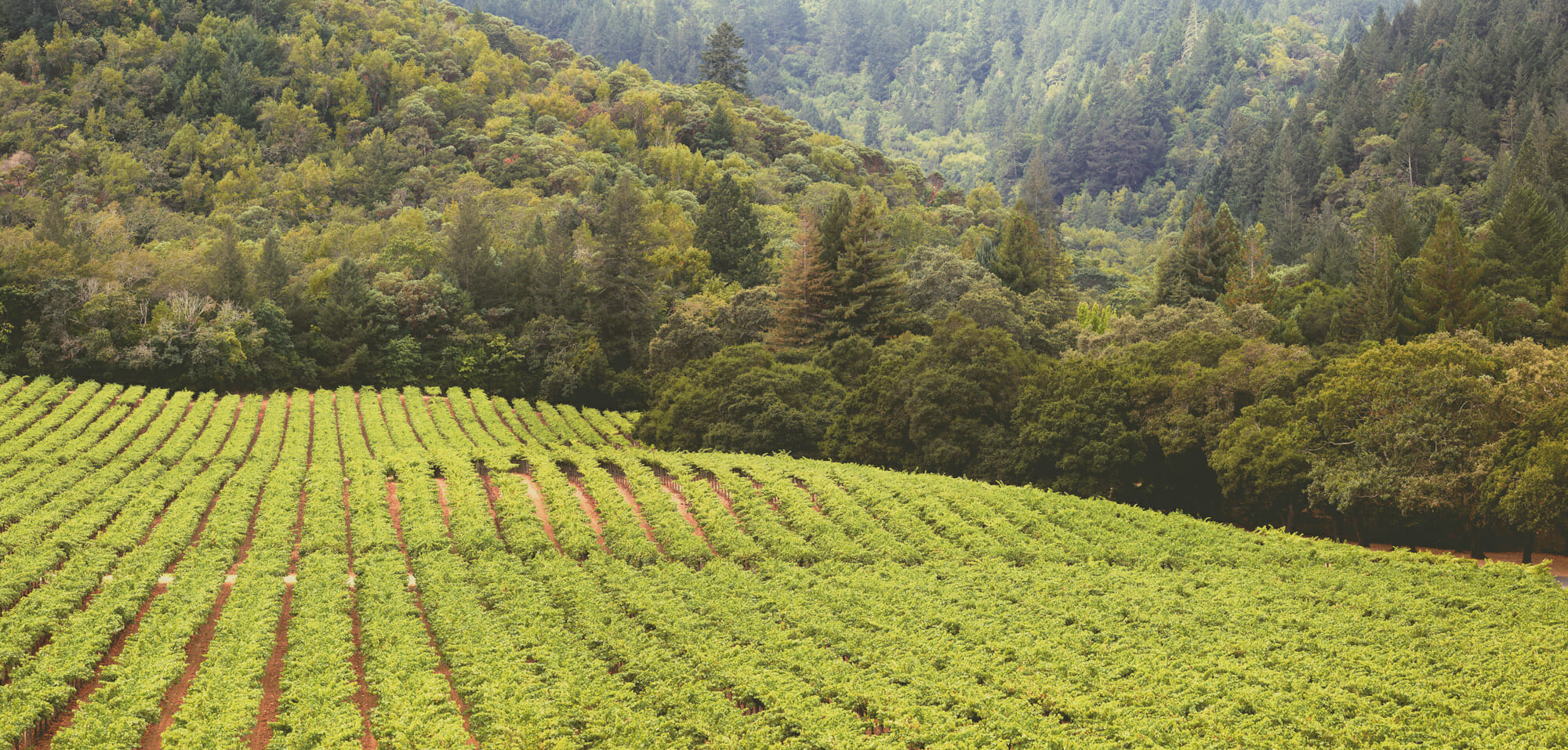 7 BLOCKS Lush, aromatic Cabernet Sauvignon grapes thrive in the well-drained soil and temperate climate of our seven-block vineyard—the perfect alignment of a place and its product.
Tucked along the wooded hills of the Mayacamas Mountain Range in Oakville, fruit from our higher vineyard blocks exude an earthy, forest floor chaparral quality—the sloping grade and gravelly soil produce intense, concentrated, and expressive black fruit. Blocks on the lower benchland, with its deep, loamy soils, yield bright fruit flavors and fine tannins full of verve and energy.
"A half century of experience tending our seven vineyard blocks inspired us to produce our own site-driven wine, a Cabernet Sauvignon that releases the voice of the vines."

Françoise Peschon Winemaker
Viticultural Record
Our land use decisions and farming practices are designed to enhance the natural resources at Vine Hill Ranch for future generations.
---
Vineyard Manager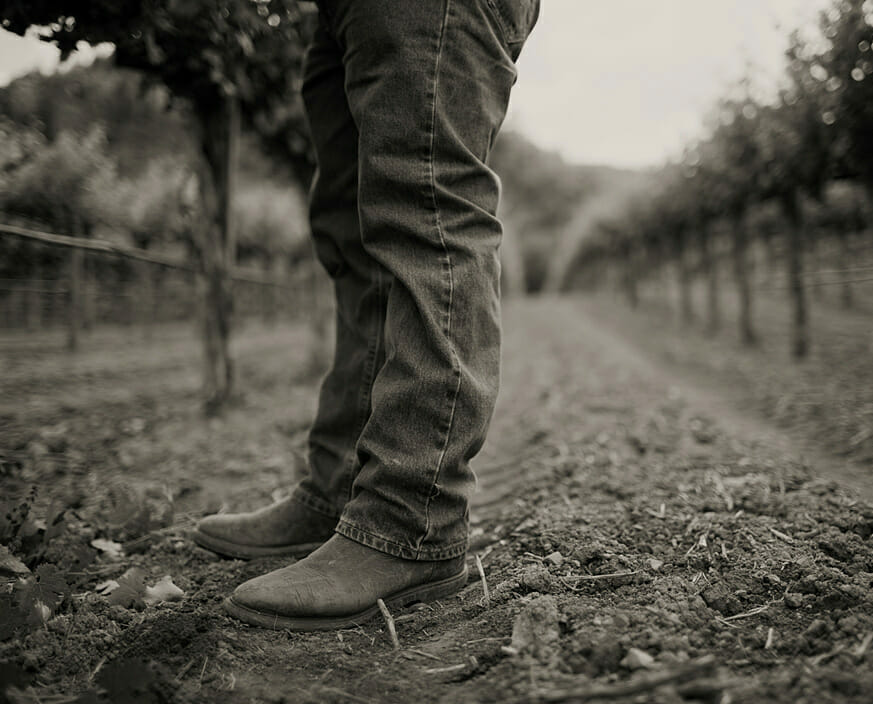 "There is a direct correlation between farming techniques and the creation of great wine. To achieve optimum quality, we must understand the minute characteristics of the land, from the soil's specific geology to the angle of the sun on every vine." Michael Wolf
MICHAEL WOLF Mike first became involved in agriculture while working on a friend's farm in northern California. Cultivating pears, prunes, and grapes alongside longtime farmers informed his philosophy that farming is an ongoing process, not just an annual harvest event.
Closely tending the Vine Hill Ranch vineyard since 1998, Mike and his team have a profound understanding of the site, its individual blocks and exquisite natural assets. He believes growing expressive fruit requires continual focus on balance: between the canopy and crop load, across each vine's structure, and between the needs of the vineyard and efforts to support its well being.
Vineyard Map